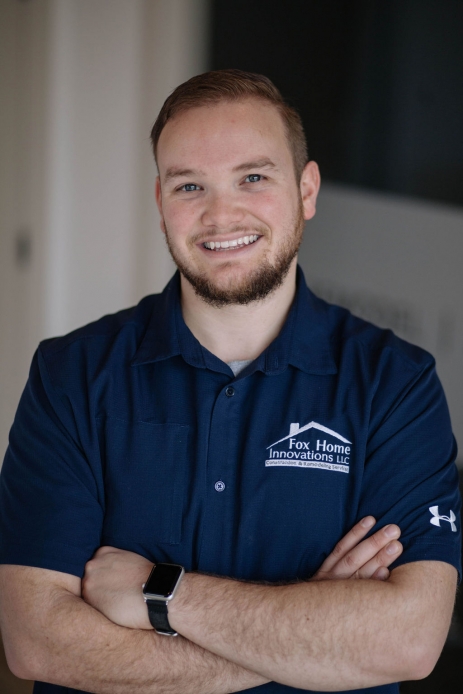 Chris, an Olathe, KS-native, started Fox Home Innovations in 2009. As the company's Director of Design and Sales, Chris is heavily involved with the management of all design projects from inception to completion. Additionally, he actively cultivates and manages leads, working tirelessly to find new projects and business for the team.
Chris has an extreme passion for construction work and began learning at a very young age, helping his dad with home improvement projects around the house. At age 14, he worked for his father's tile business and gained experience with remodeling bathrooms, kitchens, and other smaller construction projects. Later, while attending classes at Kansas State University, Chris worked for a local Manhattan, KS builder constructing new homes. Shortly thereafter, he decided to go into business for himself.
Chris holds a Bachelor's in Business Administration with an emphasis in entrepreneurship from K-State University and is a state-licensed Class B General Contractor. When not working, Chris makes time to enjoy life to the fullest and enjoys spending time with his family and friends, especially with his wife and two children.